Our Legacy
Pacific Union Partners draws its passion, expertise, vision and entrepreneurial spirit from its unique heritage as the next generation real estate development company of the Pacific Union "family of companies."
1975
Pacific Union Company
The Pacific Union Company, founded in San Francisco in 1975 by true visionaries, Bill Harlan and the late Peter Stocker, is carefully woven into the very fabric and landscape of San Francisco, the Napa Valley and beyond with notable landmark developments such as Opera Plaza in downtown San Francisco, Meadowood in Saint Helena and the Santa Lucia Reserve in the Carmel Valley.
In its almost 50-year history, the "Pacific Union" name has been synonymous with enduring quality, meticulous attention to detail and passionate real estate professionals whose camaraderie, expertise and keen vision make Pacific Union developments stand out in a crowded landscape.
Pacific Union began as a small sales and marketing firm specializing in San Francisco condominium sales, a relatively new product type at the time. John Montgomery, formerly the President and CEO of Wells Fargo Mortgage, joined Pacific Union in 1978 and served as its CEO until 2010. Under his leadership, Pacific Union grew into a full-faceted, real estate development company that went on to develop approximately $2 Billion worth of residential, commercial, retail and hospitality properties in the Bay Area, Napa Valley and throughout Northern California, Oregon and Washington. The company also formed Pacific Union Residential Brokerage which went on to become a leading brokerage firm in the Bay Area and attracted the region's best agents.
1991
Pacific Union Homes
Matt Tunney joined Pacific Union in 1991, at the time the company began building single family home subdivisions, the first of which, an "in-fill" subdivision in San Leandro named "Magnolia Lane," was an overnight success with homebuyers and sold-out rapidly despite the somewhat depressed market conditions at the time.
Pacific Union went on to develop other in-fill subdivisions in the Bay Area, and building upon their success, Matt, his father, Bill Tunney, and Jeff Abramson launched Pacific Union Homes in 1996, a full-service homebuilding company that acquired and entitled the land and then built and sold new, single-family home subdivisions in Northern California. Pacific Union Homes went on to build and sell over 2,000 homes in the San Francisco Bay Area and California's Central Valley before closing down operations in the wake of the 2008-2009 "Great Recession."
2004
Pacific Union Land Company
Jeff, Matt and Bill formed Pacific Union Land Company in 2004 to leverage their expertise in land development and home-building. In 2009, Matt Cross joined the company with the sole focus of building the company's reputation as a premier builder of high-end, "spec homes" in sought-after Bay Area locations. Since then, the company has entitled and built over 40 homes in some of the most highly sought-after areas of the Silicon Valley, Marin County, the East Bay and in the Napa Valley.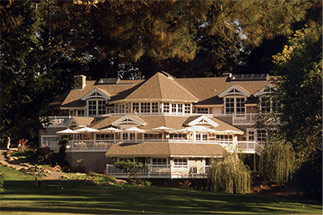 2019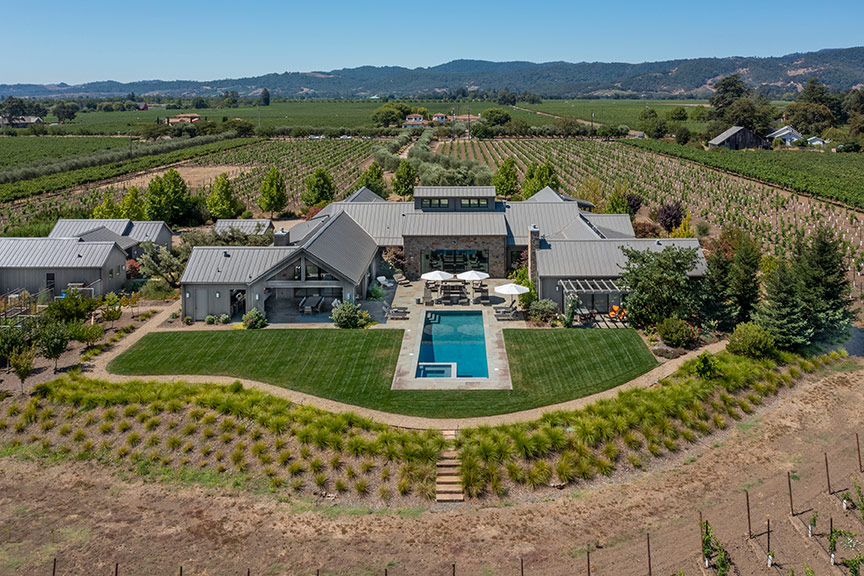 Pacific Union Partners, Inc.
With Bill Tunney's and Jeff Abramson's retirements, Matt Tunney and Matt Cross formed Pacific Union Partners Inc. in 2019 to carry on Pacific Union's successful tradition of building exceptional, high-end, residential properties throughout the Bay Area and Napa Valley. Nancy Hofmann and Katya Greene, both of whom started with Pacific Union Homes, joined the company and collectively, the Pacific Union Partners' team has over 60 years of combined residential real estate experience.
As it quickly becomes known for developing truly exceptional properties, Pacific Union Partners is building its own legacy and taking the Pacific Union name to even new heights.